Work permit validity increased to five years for green card applicants in US
2 min read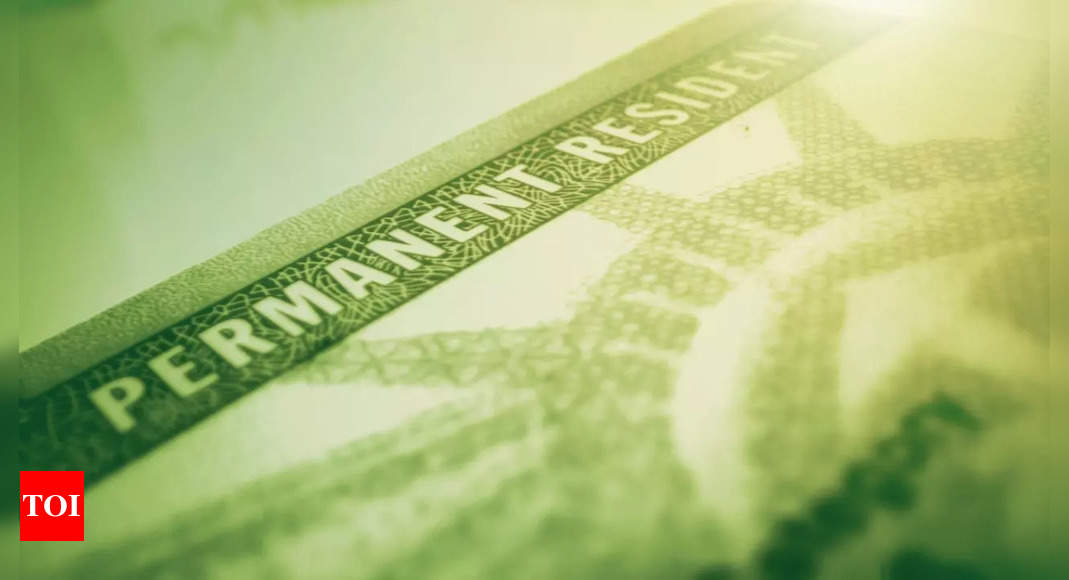 MUMBAI: In a move aimed at addressing the persistent backlog in processing Employment Authorization Documents (EADs), the US Citizenship and Immigration Services (USCIS) has recently announced an extension of the maximum validity period for certain EAD categories to five years.
Among the EAD categories covered by this policy announcement are foreign nationals with pending 'Adjustment of Status Applications'. The adjustment of status is the final phase in the green card application process and can take a few years. While this application is pending, applicants have the option to apply for an EAD, which grants them the ability to continue to work in the US. This new policy will be applicable to any eligible EAD applications that were pending or filed on or after September 27, 2023.
This development has been largely appreciated by US employers and immigrant workers such as H-1B visa holders who are on track for a green card = a significant number of whom are from India. In the past, several individuals have suffered gaps in work authorization due to processing delays.
Immigration attorneys point out that H-4 spouses eligible for work authorization or international students covered by the Optional Practical Training (OPT) program, do not qualify for the extended EAD validity period.
Previously, EADs for Adjustment of Status applicants were only valid for two years, necessitating frequent extensions. The new rule is expected to reduce the need for extension applications.
Mitch Wexler, partner at Fragomen, a global immigration law firm, told TOI: "Adjustment of status and other applicants eligible to benefit from the new five-year maximum EAD validity period will not be required to renew their EADs as frequently as they did under the prior policy, reducing some administrative burden associated with their pending immigration processes. USCIS says that in making the policy change, the agency aims to significantly reduce the number of EAD renewal applications filed with the agency in the next several years, which should contribute to a reduction in case processing times and backlogs."
Other EAD categories eligible for five-year validity periods include asylees, refugees, noncitizens granted withholding of removal, noncitizens with pending applications for asylum or withholding of removal, and noncitizens seeking suspension of deportation or cancellation of removal.

link