Will 1L Indian kids be separated from parents?
6 min read
Over a lakh of Indian children in the United States are facing a risk of separation from their parents.
The research by David J Bier, associate director of immigration studies at the Cato Institute, shows that over 10 lakh Indians are awaiting green cards.
The Cato Institute is a Washington, DC-based libertarian think-tank.
Related Articles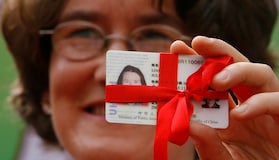 Key Congressional committee passes bill to eliminate per country cap on Green Card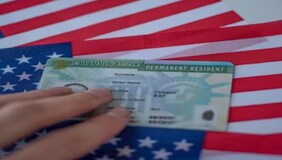 Biden administration eases green card eligibility norms ahead of PM Modi's US visit
Let's take a closer look:
What happened?
As per Economic Times, 10.7 lakh Indians are in the queue to receive green cards.
The United States only issues 1.4 lakh employment-based green cards every year.
It also caps such green cards at seven per cent per nation.
This means that the estimated wait time to clear this backlog – excluding factors such as death and aging out – would be an incredible 134 years.
As per The Times of India, around half of all newly-sponsored immigrants will die before getting a green card.
"The fact that Chinese and Indians dominate the backlog is the result of the country caps where green cards are not issued proportionally to the number of pending applicants in each country but rather limited arbitrarily at 7 per cent per nation of birth," Bier was quoted as saying by the newspaper.
"The 1.1 million cases from Indians in the backlog bear most of the burden of the broken system. New applicants from India will face a lifetime wait, and more than 400,000 will die before they receive a green card," Bier added, as per the newspaper.
So, how are children affected?
According to News18, many children enter the United States with their parents or guardians.
While the parents have H1-B Visas, their children have H-4 visas.
H-4 visas expire when these dependants turn 21.
By the time their green card applications get processed, around 1.34 lakh children would have aged out, as per the study.
These youth, known as documented dreamers, then face the difficult choice of getting an F-1 visa – meant for international students that allows limited work options – or self-deporting.
The latter option would of course be far worse as these children have grown up in the United States and have little or no connection to their 'home country', as per The Times of India.
What's the solution?
As per India Today, the Biden administration had proposed allowing some H-4 visa holders over 21 to remain in the United States and work.
However, uncertainty over its implementation remains.
Biden had also vowed to increase the seven per cent cap for green cards.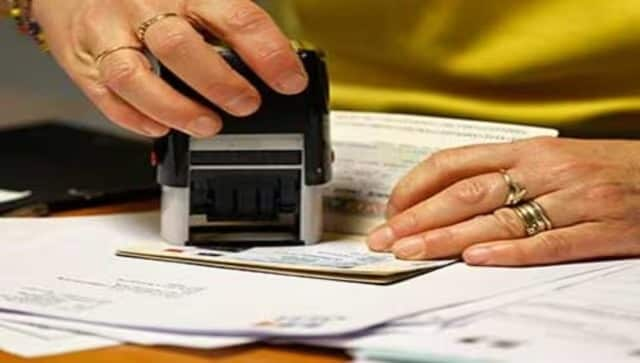 Meanwhile, US lawmakers have introduced legislation to protect these 'documented dreamers'.
The latest such legislation is the 'America's Children Act' – which is yet to be enacted.
In May, these young Indian-American dreamers, who number around 250,000, made yet another round of the US Capitol – the temple of American Democracy – knocking on the doors of one lawmaker after the other, seeking support for the Act.
They are seeking more support from congressmen and senators to make necessary legislative changes that give citizenship pathway to aged-out kids.
"It is time to permanently end the aging out and pass the America's Children Act," Dip Patel, founder, Improve The Dream, said.
He is leading an unprecedented fight on behalf of the documented dreamers.
Of the 2,50,000 dreamers, 90 per cent are pursuing STEM (Science, technology, engineering, and mathematics) careers, he said.
"In 2005, my parents immigrated to the United States to start a small business to give our family the best opportunity to succeed. We made America our home," Patel told reporters at the Capitol.
"This country raised me, educated me, and has made me who I am today. After nearly two decades of living here lawfully, my parents and I have not yet received permanent resident status. This resonates with everyone standing with me today," he said, adding that a loophole in the system is forcing young people brought here legally to leave the country after they turn 21.
Muhil Ravichandran, 24, who first came to the United States at the age of two, said she would now have to self-deport from the country that she had been calling home for almost two decades.
"This means having to leave my family because they have already received their green cards. It is heartbreaking that I have to spend every day in fear that I may have to leave my home, simply because I aged out," she rued.
"Due to the Green Card backlog, I had aged out by the time my parents finally received their green cards. My future is now uncertain," she added.
Laurens van Beek moved to the United States when he was 7-years-old with his parents.
"I have been coming to Iowa since I was small. My family has had a very close relationship with the United States, specifically Iowa, since the World War II," he said.
"In July 2022, after more than 17 years, I had to leave the United States, my family, friends, and coworkers. I moved to Belgium in order to keep working for IDT in their European facility after three failed attempts at the H-1B lottery. I do not know when or if I will be able to return to a life in the United States or be stuck as a tourist in order to see my parents," Beek said.
Merry Joseph, a third-year medical student at the University of Utah's Spencer Fox Eccles School of Medicine, moved to Utah from Singapore when she was 10-years-old with her family due to her father's job transfer.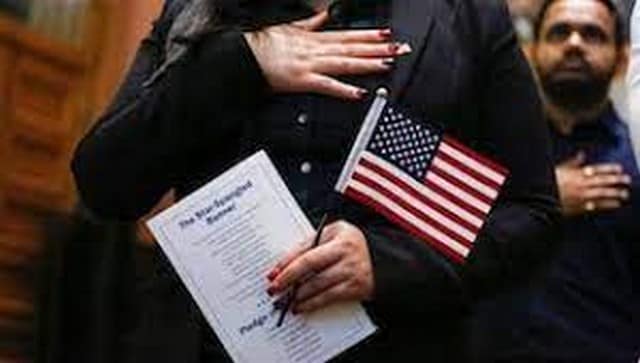 "Halfway through my junior year in college, when I turned 21, I aged out of my family's green card application and subsequently the dependent visa that was allowing me to live in the US. Being stuck in this immigration limbo definitely took a toll on my mental health. Despite all the stress and uncertainty I faced, I did not give up on my dream to serve as a physician in this country," she said.
"I went through the intense process of switching to an international student visa just so I could finish my bachelor's degree and continued to work hard, believing that if all that I could do to serve my country, then maybe I would eventually get to call the United States my permanent home!" she said.
According to Patel, four years ago, son of a dairy farmer was forced to self deport after spending over 19 years in the country.
Two years ago, a nursing graduate was forced to leave the US after having grown up and lived here for 17 years with lawful status, despite the Covid-19 pandemic and shortage of nursing staff in the country, he said.
"This year, 10,000 more will face the same fate. This does not make sense. For us, our family is our country. And that is why we need America's Children Act, which will put in place a policy that most Americans assume is already a reality," Patel said.
"Delay in solving this problem will not only fail people like us, but also fail America by depriving it of the contributions of the children it raised and educated," he argued.
In 2022, the House of Representatives passed a bipartisan amendment to the National Defense Authorization Act (NDAA) that included age-out protections for dependent children on Green Card applications, as well as non-immigrant dependent children.
With inputs from agencies
link