New Policy on 'Green Card' Sponsorship Aimed at Faculty Retention and Teaching Excellence
1 min read
Campus & Community
Syracuse University has approved a new policy regarding the sponsorship of qualifying faculty members for U.S. Lawful Permanent Resident Status through U.S. Citizenship and Immigration Services. The new "Green Card" policy expands the international faculty who qualify for sponsorship that would allow them to live and work permanently in the United States. The new policy applies to any full-time faculty member who is expected to be a long-term employee, including full-time teaching professors.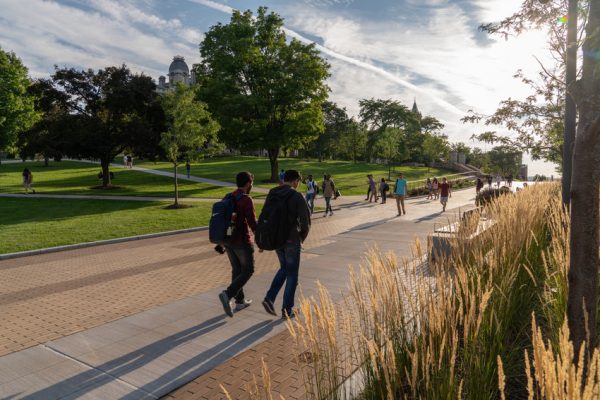 "The University is very pleased to announce new guidelines regarding permanent resident status sponsorship for non-U.S. citizen faculty members in long-term positions," says Jamie Winders, associate provost for faculty affairs. "The policy streamlines processes and provides school/department and University cost coverages for sponsored faculty. It represents a strong effort to retain full-time faculty members, minimize faculty turnover and help assure that the University keeps its best international teaching professors while also enhancing the University's diversity, equity, inclusion and accessibility efforts and advancing its commitment to teaching excellence."
This new policy is part of wider efforts to ensure that the University attracts and retains exceptional and diverse faculty and contributes to its dual mission of pursuing academic excellence and creating a welcoming environment for all.
More information about the policy and specific details about the processes, costs and timelines is available on the governance and policy page of the Office of Academic Affairs website.
link