Indians to wait for more than 100 years to obtain US Green card
3 min read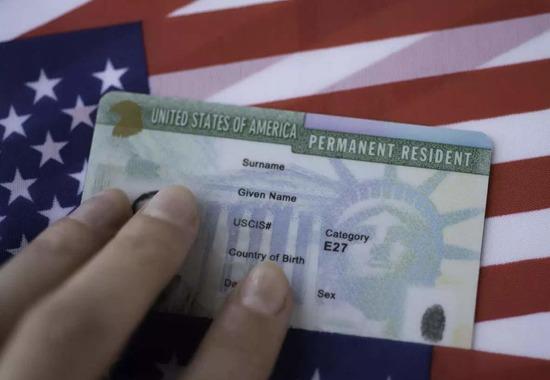 Foreign nationals can get legal permanent residency in the United States in a number of ways thanks to immigration law. Each year, a large number of Indian nationals use the employment-based immigration system to apply for green cards. A Green Card, often referred to as a Permanent Resident Card, is a legal document given to immigrants in the US as proof that they have been granted permission to live there permanently. The per-country caps are monetary restrictions on the number of green cards that can be issued to citizens of specific nations.
According to immigration law, 140,000 green cards based on employment are given out every year.
According to a US official, "There is a yearly demand for more over 25,620 green cards, both family-based and employment-based. Our responsibility is to do everything we can within these limitations to make sure that, when those Green Card numbers become available, they are used each and every year."
The issue is that despite having advanced degrees, thousands of Indians must wait up to 100 years or more to obtain a green card. It is possible to apply for a green card under the EB-2 and EB-3 (bachelor's and master's degree) categories if you are employed in the US under an H-1B work permit. However, since the number of green cards is regulated by place of birth and 75% of applications are from India, a considerable backlog has developed. With nearly 1 million Indians in this backlog, the transfer from an H-1B to a green card or permanent residency status becomes a huge problem.
Holy Grail' 2007 Apple iPhone sells for record Rs 1.5 crore
What leads to long waits?
The long and agonizing wait for Green Cards for immigrants from India, China, Mexico, and the Philippines, according to a senior official, was brought on by the country-based quota system. According to the official, the US Congress alone has the power to alter the country-based quota system.
Thousands of Indians apply for the US green card every year in an effort to achieve their huge American dream. The great majority of Indian candidates, however, are forced to wait a very long time for their turn because a country only receives a maximum of 7% of the total number of Green Cards each year. Indians and people from other countries are therefore only eligible for 25,620 Green Cards annually. As a result, people from India, China, Mexico, and the Philippines frequently experience longer wait times than people from other nations.
The wait for a green card has now lasted more than ten years for hundreds of thousands of Indian professionals, while the visa wait times frequently go back several years.
Due to the fact that the two most populous countries in the world, China and India, get a large number of Green Card applications, the waiting period for each applicant increases as US officials review each application and assign priorities. Mexico is the country directly south of the United States, and many of its residents apply for US visas every year. For hundreds of thousands of Indians, the wait time has been longer than ten years.

link