Indians Set To Benefit As White House Panel Recommends New Green Card Application Process
2 min read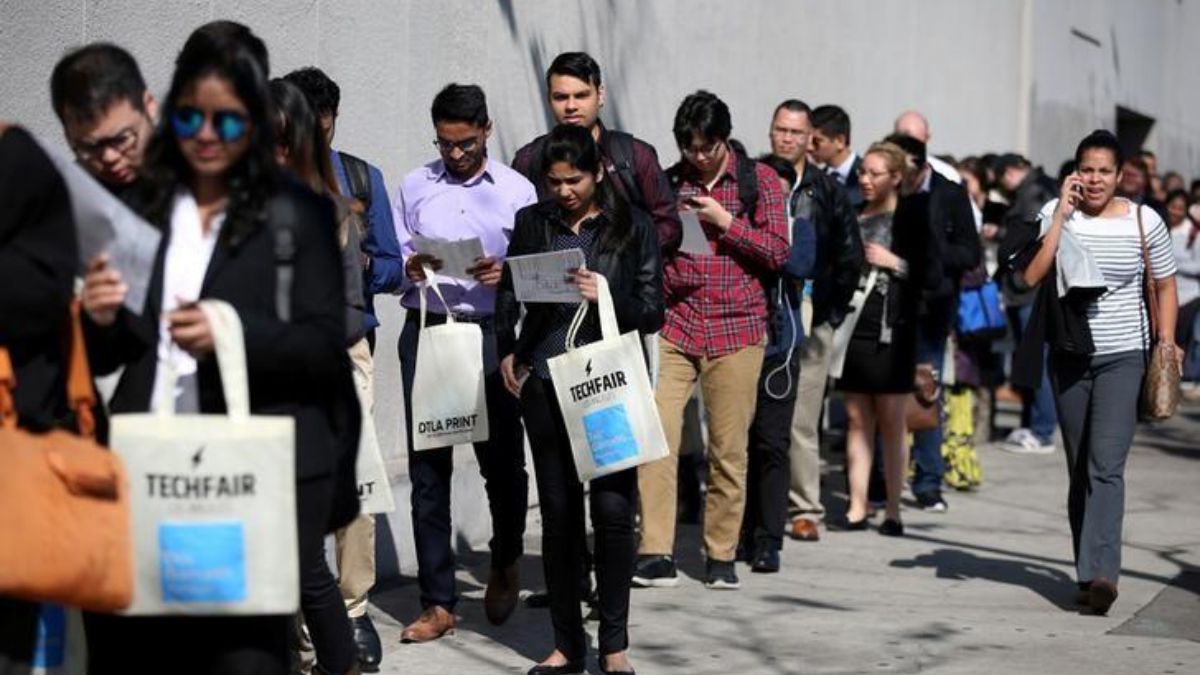 A White House panel recommended issuing an employment authorisation card and other travel documents necessary at the preliminary stage of the Green Card application processing system. A recommendation for this approved by the White House Commissioner for Asian American, Native Hawaiian, and Pacific Islander (AANHPI) Affairs, if accepted by US President Joe Biden, would come as a big relief to hundreds and thousands of foreign professionals, an overwhelming majority of whom are Indian Americans, whose Green Card wait period now runs into decades.
A green card, which is officially known as a permanent resident card, is a document issued to immigrants to the US as evidence that the bearer has been granted to reside permanently in the country. There are several stages in the Green Card application process, and it begins with employers filing I-140 applications. The next important step is the adjustment of status, called I485. At this stage, they get their employment authorisation card –EAD and travel documents.
A recommendation was moved by the Indian American community leader Ajay Jain Bhutoria, who is a member of the White House Commissioner for Asian American, Native Hawaiian, and Pacific Islander (AANHPI) Affairs. According to it, the Department of Homeland Security's US Citizenship and Immigration Services (DHS USCIS) should grant employment authorisation documents (EADs) and travel documents to individuals who have approved I-140 employment-based visa petitions in the EB-1, EB-2, EB-3 categories, who have been waiting in the visa backlog for five or more years, regardless of whether they have filed applications for adjustment of status, reports news agency PTI.
The validity of the EAD should be maintained until the final stage of the green card is processed. It is now accepted by the Commission.
As there is a limited number of green cards issued every year, there is a backlog of over 1.8 million green card applications, and this impacts primarily people from AAPI countries, including China, the Philippines, and India, among others. The process may take 5–20 years and is sometimes longer than that. Based on the current backlog situation, people may not get their green cards in their lifetime, Bhutoria said, as quoted by news agency PTI. As a result, a person has to continue working with the same employer, often in the same position, for many years, facing discrimination and exploitation, he said, adding that often they end up working for positions and receiving compensation much lower than their skills, potential, and experience.
According to Bhutoria, the implementation of the recommendations would enable freedom of movement between employers without restrictions, benefit both workers and the economy, facilitate travel by obtaining advance parole, avoid visa appointment backlogs at US embassies, and support care for ageing parents in home countries.
(With input from agencies)
link