Immigration Fights Face Make-or-Break Moment at End of Year (1)
6 min read
Immigrants' rights advocates are making final plays for action on Capitol Hill as a once-promising session of Congress nears its end without any major immigration legislation locked in.
Legal status for young immigrants known as Dreamers tops the list, after a federal appeals court last week said the Obama-era Deferred Action for Childhood Arrivals program was unlawful. A lower court still must review the Biden administration's fresh DACA regulation, but legal prospects are grim.
Efforts to provide legal protections for Afghan evacuees, migrant farmworkers, high-tech workers, and other immigrants are also poised for eleventh-hour pushes as the congressional session nears its Jan. 3 end date.
The House passed major immigration measures last year to provide legal status to Dreamers, farmworkers, and immigrants with temporary status — and later passed narrower legislation to provide deportation protection and work permits for millions of people and alleviate backlogs in the legal immigration system. But all the measures stalled or narrowed, stymied by border politics and Democrats' razor-thin control of the Senate.
Advocates are now pushing for a last-minute DACA deal and several potential additions to the must-pass annual defense policy bill and omnibus government spending bill. Some lobbyists say if they manage to get one proposal included, others may follow.
"Once one thing starts moving, then other things start moving as well," said Kerri Talbot, deputy director of the advocacy group Immigration Hub.
Dreamers
Undocumented immigrants who came to the US as children are desperate for congressional action after a federal appeals court struck another blow to DACA, the Obama-era program that allows eligible immigrants to work and avoid deportation.
The more than 600,000 people currently enrolled in the program will keep their status, for now. But a federal district court will review the Biden administration's DACA regulation, which includes the same core enforcement discretion policies the courts found flawed in the Obama-era program.
"We need to take action before the end of the year if we are going to protect Dreamers," Rep. Pete Aguilar (D-Calif.) said during a press call last week. He acknowledged, however, that the politics are challenging.
Republicans have refused to make a deal on DACA unless Democrats agree to a dramatic tightening of US-Mexico border security and asylum restrictions. Many GOP members complain border states are bearing the brunt of record migrant encounters at the southern border, and want the Department of Homeland Security to revert to Trump-era policies of expanding the border wall and forcing asylum seekers to wait in Mexico while their claims are reviewed.
Some advocates view a narrower proposal on DACA — extending current status without offering a pathway to citizenship — as the best chance of reaching an agreement this year.
DACA Defeat Puts Pressure on Congress to Shield 'Dreamers'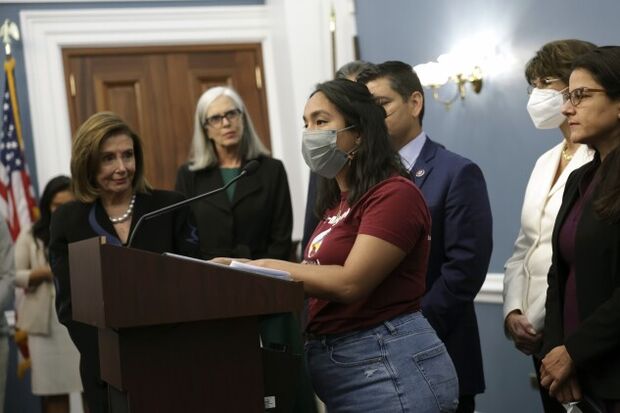 Any deal on DACA would likely snowball into an effort to craft a broader immigration package, with other priorities and Democratic concessions on border security tacked on. Sen. Bob Menendez (D-N.J) pleaded for Republican colleagues to focus on the lives of Dreamers and not insist on "onerous" conditions for a deal.
He and Sen. Dick Durbin (D-Ill.) noted on a press call Tuesday that Republicans have sought steep asylum restrictions.
"I'm not personally willing to give away the fundamental right that America's had on the question of asylum in a way that basically guts asylum," Menendez said. He added that Democrats are willing to discuss border security measures for a broader deal.
Durbin is also lining up a potential DACA vote later this year as an amendment to the National Defense Authorization Act (S. 4543), but most proposed amendments don't make it into the annual package.
Afghan Evacuees
A proposal to offer status to Afghan evacuees may hitch a ride on the omnibus spending bill or the defense package. But supporters are contending with opposition from influential lawmakers who say some of those who were evacuated after the US withdrew from Afghanistan weren't adequately vetted.
Some Afghan nationals are pursuing special immigrant visas for aiding the US and its allies during the war in Afghanistan, but many others lack a clear path to permanent status.
Lawmakers and advocates tried and failed to include Afghan status provisions on several previous must-pass measures, including an omnibus spending bill for fiscal 2022 and a stopgap budget bill passed in September.
Afghan Evacuee Vetting, Path to Citizenship Comes Under Scrutiny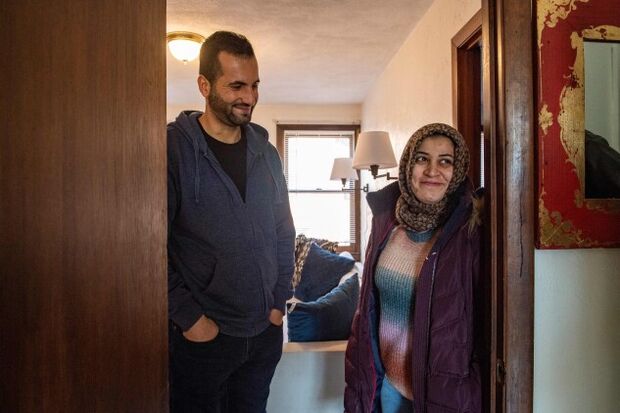 "It's a pretty precarious situation," said Cris Ramón, an independent immigration policy consultant tracking the effort.
Now supporters are focused on attaching the bipartisan legislation (S. 4787, H.R. 8685) — which includes a path to permanent status for evacuees after an extra layer of vetting — to a government spending bill in December. Sen. Amy Klobuchar (D-Minn.) and other cosponsors also proposed an NDAA amendment, though Sen. Chuck Grassley (R-Iowa) last month said he doesn't want an Afghan status measure in the defense bill.
STEM Immigrants
Supporters of easing green card access for immigrants with advanced degrees in science, technology, engineering, and math are also using the NDAA to take another stab at action on Capitol Hill, with a fresh bipartisan amendment in the Senate.
A similar measure faltered in the House version of the defense package (H.R. 7900) and in US competitiveness legislation earlier this year. Durbin introduced the Senate amendment, alongside Sen. Mike Rounds (R-S.D.) and several Democrats. Supporters are hopeful support from Rounds will sway others in his party.
National security officials from past Democratic and Republican administrations have argued the measure is necessary for the US to keep and recruit top talent in critical industries.
Immigration Measure for STEM Workers Adrift After Defense Flop
The Senate amendment would apply only to US-educated STEM doctoral and master's graduates. Applicants' employers would have to receive a certification from the Labor Department determining that no qualified US workers are available for the position.
Documented Dreamers
Young immigrants who age out of dependent legal status in the US have some advantages as they make a final push for congressional action in the NDAA or omnibus.
House lawmakers passed a bipartisan NDAA amendment this summer to protect "documented Dreamers," who lose legal status when they turn 21 and no longer qualify as dependents of foreign workers — many of whom are stuck in long green card backlogs. Former President Donald Trump recently said he supports the cause.
Dip Patel, founder of the advocacy group Improve the Dream, said broad bipartisan support for documented Dreamers bodes well for getting the legislation done.
Five Republicans — Sens. Rand Paul (Ky.), Roy Blunt (Mo.), Kevin Cramer (N.D.), Susan Collins (Maine), and Rounds — joined Sen. Alex Padilla (D-Calif.) and others in proposing a Senate NDAA amendment that, like the House measure, would keep dependents from having to self-deport at 21.
Farmworkers
Bipartisan negotiations on immigrant farmworker legislation have quietly pressed forward in the Senate this year.
Sens. Michael Bennet (D-Colo.) and Mike Crapo (R-Idaho) are trying to hash out a deal after the House passed legislation (H.R. 1603) last year to overhaul the agricultural guestworker visa program and offer a path to permanent status for some migrant farmworkers. Multiple sources familiar with the talks confirmed they are still in progress.
Short-Handed Farm Groups See Path to Bipartisan Immigration Deal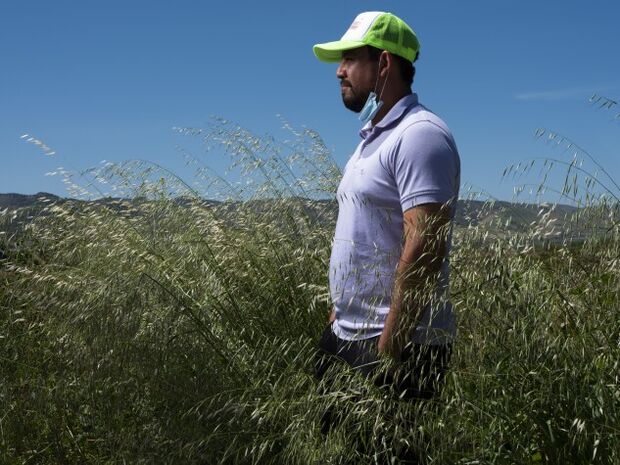 Advocates, meanwhile, are trying to build support with key Republicans. House GOP members who voted for the bill have hosted press conferences to vouch for it, and industry groups have fanned out to generate support in key states, including Pennsylvania, Wisconsin, Maine, and South Dakota.
Other Immigrants
Senators have introduced a slew of NDAA amendments on other immigration issues. Most will be passed over, but some may make it into a bipartisan managers' package, and a few may get a vote on the Senate floor.
Advocates will try to include many of those same proposals, plus others, in an omnibus spending bill, though prospects remain uncertain.
Efforts include proposals to offer a path to citizenship to noncitizen service members and veterans, recapture unused family and employment-based visas from years past, and restore diversity visas lost to bureaucratic delays and Trump-era travel restrictions.
To contact the reporter on this story: Ellen M. Gilmer in Washington at [email protected]
To contact the editors responsible for this story: Sarah Babbage at [email protected]; Anna Yukhananov at [email protected]
link