Green Card: 'Recent provisions have made US investment-linked green card program more attractive'
6 min read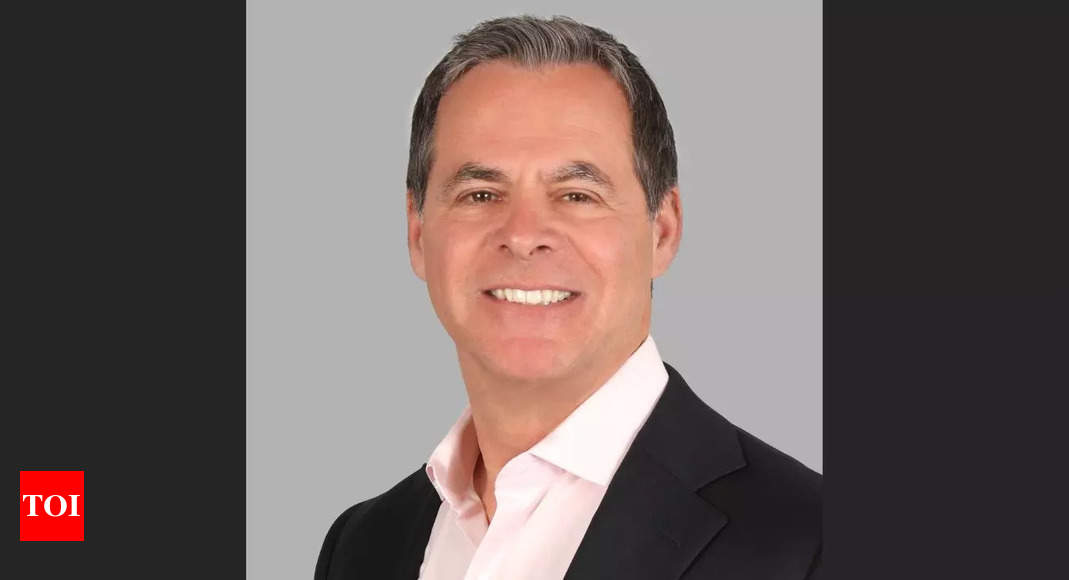 MUMBAI: The EB-5 program, which is the investment-linked green card program, has been gaining traction in India and among Indians based overseas (say H-1B workers who are facing decades long backlogs for an employment-based green card). Wealthy Indians use it as a quicker route to the US, especially if they are keen that their children should study and ultimately settle in the US.
The EB-5 Reform and Integrity Act of 2022 (RIA), which was introduced on March 15 of last year, and recent policy announcements by the US Citizenship and Immigration Services (USCIS) have made the program more attractive for green card seekers.
Mitch Wexler, who specializes in the EB-5 program and is a US partner with Fragomen, a global immigration law firm, updated TOI on the recent changes and its impact upon investors.
1) Why is the EB-5 program now more attractive to foreign nationals based in the US (such as H-1B visa holders)?
The RIA permits concurrent filing of the EB-5 immigrant petition (on Form I-526E for those investing via Regional Centers and Form I-526 for standalone investors) and the application for adjustment of status (on Form I-485). Adjustment of status refers to the transition from a non-immigrant visa, say an H-1B, to a green card. A temporary work permit is granted, and by using it, the applicant can be employed or even self-employed. This work permit is valid for five years and can be renewed.
2) Which are some of the other amendments in the RIA which would help Indians, including those outside the US?
The RIA sets aside (reserves) 20% of all EB-5 visas annually for rural area projects, 10% for designated high unemployment areas, and 2% for infrastructure projects. At this time, the final action dates for these reserved categories are current for all countries, which means immigrant visas are immediately available to green card applicants with an approved EB-5 petition in one of the categories. How long the final action dates will stay current remains to be seen, but we do not expect them to stay current indefinitely. Meanwhile, India is seeing a backlog in the EB-5 unreserved category (pre-RIA) with the final action date currently at December 15, 2018.
The RIA also prioritizes the processing and adjudication of petitions for rural areas. Although 'priority processing' for rural cases still has not been clearly defined by USCIS, we have started to see a few rural 526E petitions filed in August/September 2022 being approved in July 2023. So, it seems that it may be at about the one-year mark. Occasionally, we have seen rural cases approved even quicker. In fact, one of our rural RIA cases was recently approved in less than 90 days!
3) On October 11, USCIS provided additional guidance on its interpretation of changes to the EB program pursuant to the RIA. How does this help investors?
Under the EB-5 program, the 'sustainment period' is the period of time the EB-5 investment must remain invested (sustained). The investor must not exit the investment until this period is over. The previous definition required the investment to be sustained from filing the Form I-526/I-526E (unless the case was structured as a partially funded case) all the way through the full two years of conditional green card status. For applicants in countries experiencing backlogs, such as China and India, the grant of conditional green card status can be delayed a number of years, thereby effectively extending the sustainment period for reasons outside of their control. The investment must be kept 'at risk' during the sustainment period, requiring Regional Centers to potentially redeploy funds in other qualifying investments to continue to meet the 'at risk' requirement. This adds more risk for the investor.
The new definition of 'sustainment period' for post-RIA cases puts all investors on the same footing, no matter their country of birth. It is simply a two-year period from when the funds are deployed into the 'New Commercial Enterprise' (NCE). As a practical matter, however, this may be too short a period of time for many Regional Centers to be obligated to return funds. Many EB-5 investments are actually loans into an NCE, and the typical loan term is five years. So, although from an immigration perspective it is safe for an investor to exit their investment in two years, there may very well be a further 'sustainment' obligation with the Regional Centre, but at least that is for a defined period of time and not dependent on the State Department's monthly visa bulletin, which is entirely unpredictable.
The basics explained:
Under the EB-5 program, individuals can apply for lawful permanent residence (green card) in the US if they make the necessary investments and create at least ten permanent full-time jobs for US workers. The investors are granted conditional permanent residence (a conditional green card is given) for themselves, spouse, and children below 21. After two years, they have to apply for the lifting of the 'conditions'. If approved, they get an updated green card with no more conditions, and they and their dependent family members can continue to permanently live and work in the US.
Not more than 10,000 EB-5 visas can be allotted each year. Occasionally, there are actually more EB-5 visas available if any are unused on some other green card categories. Further, there is a country cap of 7%. However, generally, if a country uses less than its allotted percentage, the remaining visas are made available to investors from other countries.
EB-5 offers two routes of investments, one is the direct or standalone route where the investor invests directly into a job-creating business. The other is via investments in recognized Regional Centers, which in turn sponsors job-creating projects. Most of the investments (upwards of 90%), are typically routed via Regional Centers.
The minimum investment amount is $800,000 for projects in Targeted Employment Areas (TEAs), which are rural and high-unemployment areas, and infrastructure projects, or $1,050,000 if located elsewhere. Plus, there will be administration fees paid to the Regional Centre, legal fees and USCIS filing fees.
The Steps
Estimated processing timelines (for Indians)
Invest and file the Form I-526/I-526E Immigrant Petition

Depending on the relative complexity of an applicant's 'source of funds' scenario, it can take anywhere from 1-3 or so months to prepare the 526/E package for filing. Then comes the actual submission of the forms and processing by USCIS.

USCIS seems to be working on pre-RIA 526s filed in the November 2019 time frame.

For post-RIA, for rural projects, which get 'priority adjudication', the one-year seems to be the average.

For a high unemployment petition a 12–18-month time frame seems like a reasonable assumption, as long as the case is not impacted by a future backlog since there is an adjudication protocol whereby USCIS is only supposed to work on 'current' cases.

Once approval for the above stage has been received, assuming the applicant is residing abroad, the next step is to work with the National Visa Centre (NVC) whose job it is to get each qualifying family member 'documentarily qualified' (DQed) by receiving the required civil documents. Assuming the case is still 'current', NVC will request an immigrant visa appointment at the appropriate US Consulate.
If the applicant is already in the US, file for adjustment of status (AOS) on the Form I-485 (concurrent filing with the immigration petition is now permitted)
Once the above is processed, you get a conditional green card, which is valid for two years.

Around one year for consulate cases; and 6-12 months from the 526 approval for AOS cases
90 days before the conditional green card expires, file application for removal of conditions on the Form I-829.
Between 1.5 to 4 years
Unconditional green card (valid for 10 years and subject to renewal)
Between 5 to 9 years. There are many factors that can impact this timeline
Note: Timelines for both older unreserved cases as well as post-RIA cases can vary wildly depending on demand and rate of adjudication at the various US agencies involved. Further applying at different points in time, significantly impacts timelines even if in the same category. The processing timelines vary from year to year and conservative estimates have been used in this table.

link