China to launch revamped 'smart' green card, making it easier for foreigners to book tickets and order online
2 min read
China will launch a revamped version of its "smart card" issued to
foreign permanent residents
, making it more convenient for them to buy train and
airline tickets
and make online orders, the National Immigration Administration announced on Friday.
The country introduced its
permanent residency
scheme for foreigners in 2004 and issued the first
smart cards in 2017
, updating the green cards with a readable chip containing their identity information.
The administration said the smart cards would be updated in December to add five stars to the design – a nod towards the Chinese flag – and upgrade to more advanced
anti-counterfeit
and storage technology.
Cash for tourists: Hangzhou to reward travel agencies for attracting foreigners
The first generation of smart cards could be swiped at various government agencies and institutions, making it easier for permanent residents to check in at hotels, submit tax documents, register property and complete other day-to-day tasks.
The introduction of the smart card was part of efforts by government leaders, including President Xi Jinping, to clear a path for skilled foreigners to settle in China.
The card is accepted as legal proof of identity and can be used by itself to book hotels and tickets without needing a passport.
"The launch of the new version is a practical measure to ensure the country's high-level opening up to the outside world and improved management of
foreign residents
," the administration said. "It will better serve foreign talents as they settle in China for work and study."
The administration said it would work with different departments to expand the areas where the card could be used.
China's permanent residence card is relatively difficult to obtain. The administration said on its website that as of 2018, or 14 years after the green card scheme was introduced, a total of 12,000 green cards had been granted – only about 10 per cent of the number the US issues in a year. Many online commenters have joked that it is "the most difficult green card to obtain in the world".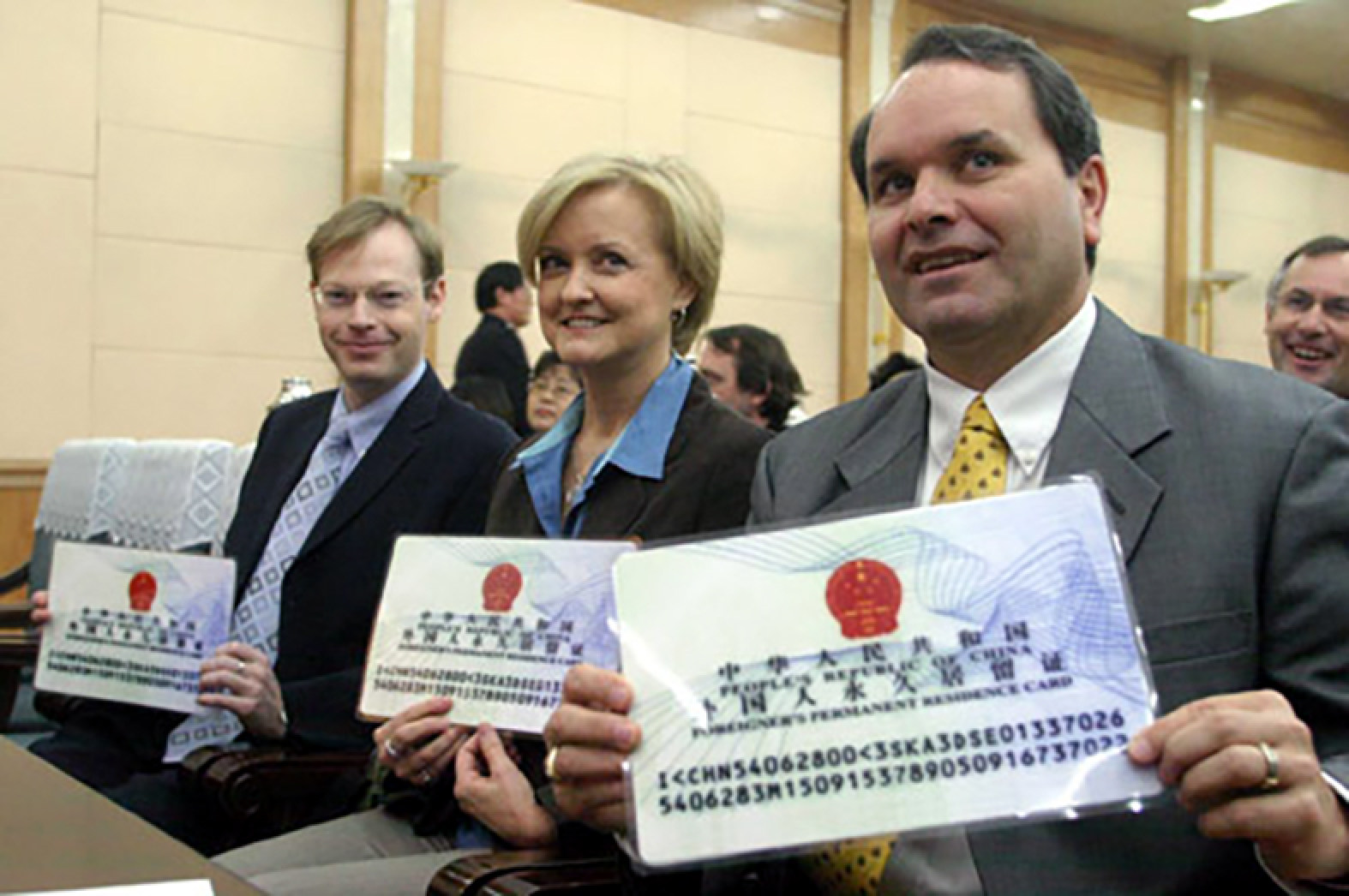 Foreigners may be eligible for the green card if they have made a special contribution to China or invested more than US$500,000 in the country.
Those who have been married to a Chinese citizen for more than five years or worked as a company or factory executive at the vice-director level or higher can also qualify.
According to the Seventh National Population Census released by the National Bureau of Statistics in 2021, there were 845,697 foreigners living in China.
Only about 10,000 foreigners worked in China in the 1980s, according to the State Administration of Foreign Experts Affairs. Zhang Jianguo, head of the administration, said foreign talent was an "indispensable resource" for the nation's innovation strategy.
link