Analysis: Employment-based Permanent Residence Retrogressions
3 min read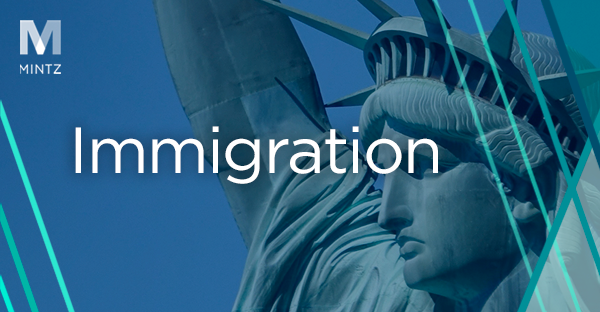 Over the past several months, the Department of State (DOS) and Department of Homeland Security (DHS) have announced additional backlogs in the permanent residence (Green Card) quota system.  These additional backlogs have forced employers and their foreign national employees to adjust strategy in applying for permanent residence, and in maintaining lawful status and employment authorization in the U.S.
Background
For all employment-based permanent residence applications, there is a quota on how many green cards can be issued each fiscal year.  The quotas are broken down by preference category and by the applicant's country of birth.  Through the Immigration Nationality Act (INA), Congress authorizes the government to issue 675,000 Green Cards annually.  From this total, 480,000 green cards are allotted for "family preference" immigrants; 140,000 for "employment-based" immigrants; and 55,000 for Diversity Visa lottery winners.  Any family preference green cards that are unused at the end of the US government fiscal year on October 1st are added to the next year's available employment-based green cards. The INA sets no numeric limit on the issuance of green cards for US Citizens' spouses, parents and unmarried children under the age of 21.    
The Department of State issues a monthly Visa Bulletin, which tracks availability of green card eligibility in various categories.  DOS and DHS collaborate to determine how many available green cards remain in each category for the fiscal year, and DOS sets the "Priority Date" for each category accordingly.  The Visa Bulletin is broken down with specific backlogs for individuals born in India, China, Mexico, and the Philippines.  Individuals born in all other countries are listed together under the "Worldwide" quota.
Those who are familiar with the employment based green card quota system have long been accustomed to certain quotas being "current", meaning that there is no backlog in the quotas for green card issuance in those categories.  Historically, the First Preference / EB-1 and Second Preference / EB-2 categories have long been current in the "worldwide" quota, and EB-1 for individuals born in India and China has had a relatively manageable backlog over the past 25+ years.
Recent Examples of Priority Date Retrogression
EB-1, Worldwide Quota:  In August and September 2023, the Visa Bulletin posted a short backlog, which was unusual as this category has been historically current.
EB-1, India: In August 2023, the EB-1 India Final Action date retrogressed by more than ten years to January 1, 2012. As of November, the EB-1 India Final Action date will advance to January 1, 2017.  The "Final Action" date determines when USCIS can issue a green card to approve an applicant for permanent resident status.
EB-2, Worldwide Quota:  Since April 2023, the Visa Bulletin has posted a backlog in this quota, which is not typical.  As of November, the EB-2 Worldwide Final Action Date is July 15, 2022.
EB-3, Worldwide Quota: In August 2023, the EB-3 Professional/Skilled Worker Final Action Date retrogressed by nearly two years, to May 1, 2020.  As of November, the EB-3 Worldwide Final Action Date is December 1, 2021.
Analysis
Due to increased immigrant visa use, the green card quota backlogs have retrogressed significantly for certain individuals across the EB-1, EB-2 and EB-3 categories.
Applicants subject to the Worldwide Quota who have undergone the PERM Process (EB-2/EB-3) or National Interest Waiver process (EB-2) are particularly affected by these recent backlogs as concurrent filings of the I-140 and I-485 petitions are no longer possible.  Due to such backlogs, employers and individuals may want to pursue EB-1 petitions where appropriate.  While individuals in H-1B status can take advantage of these backlogs and request 3-year H-1B extensions beyond their six-year maximum period of authorized stay upon I-140 approval, those in L-1A and L-1B status are left in a more precarious position with only seven (7) and five (5) years of authorized stay in the United States respectively.  Employers will therefore need to be particularly proactive with their employees on L-1 status and navigating the permanent residency process by initiating immigrant petitions sooner as well as potentially entering employees into the H-1B lottery and short-term international relocations.
If you have any questions regarding these changes, please contact your Mintz Immigration attorney.
Subscribe To Viewpoints
link